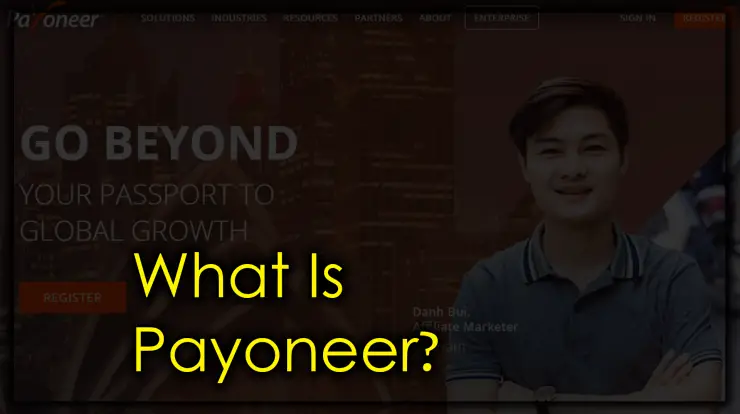 In this detailed guide, I will explain Payoneer so that you'll get to understand what exactly Payoneer is and how it works.
IMPORTANT NOTICE: You have to read this article in detail because I will be sharing a lot of important things that you must not miss. So just give this article about 5 minutes of your time and get the full scoop of the whole thing.
With all that said, let's get started below:
What Is Payoneer?
Payoneer is a financial service company that helps its clients send and receive money from all parts of the world. It was founded in 2005 and has its headquarters in New York and Its founder as Yuval Tai.
Now that you have an idea of what Payoneer is, let's now look through how Payoneer works below:
How Does Payoneer Work?
When you've created an account with Payoneer, Payoneer will use the details you used to sign up to create local bank accounts for you In the top of the world and these include:
United States
Europe
United Kingdom
Japan
Canada
China &
Australia.
And with these accounts created for you, you can easily receive money from any of the currencies used in these countries that I've listed above. But these services come with fees and I'll share all the fees with you and aswell tricks that you could use to get lower rates and also a FREE $25.
Let's look through Payoneer's fees and the tricks that you can use to reduce their fees:
How To Reduce Payoneer's Fees & Also Get The FREE $25 sign up bonus
Normally, Payoneer charges it's users a 2% fee when they transfer money for you from Payoneer to your local bank account. But if you with a VIP link invite while creating your Payoneer account.
You will have the fee reduced to just 1.2% and, not just that, you also get a FREE $25 bonus once you sign up for a Payoneer account through a VIP link. The normal Payoneer signup page looks like what you see in the image below: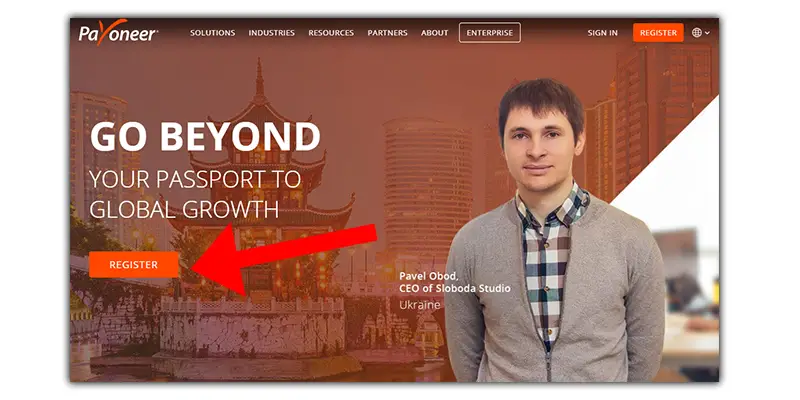 But when you go to create your Payoneer account through a VIP invite link (You can CLICK HERE to go to the VIP signup page and create your Payoneer account there), you'll get to get access to the FREE $25 bonus and the 1.2% fee. You can what the VIP link sign up page for Payoneer looks like in the image below: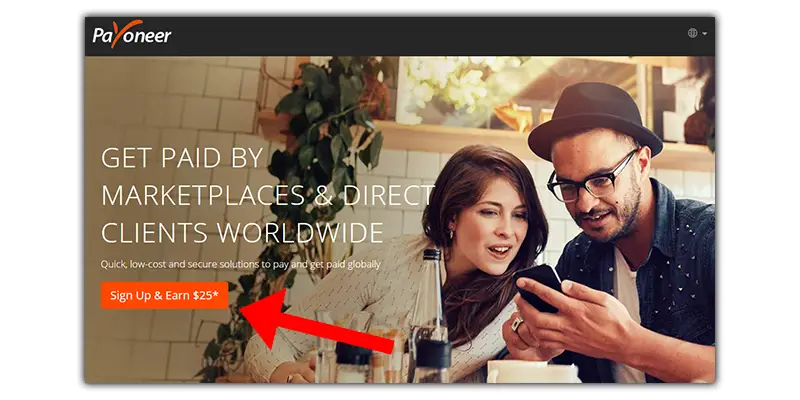 So guys, In summary, Payoneer is a financial service company that helps it, customers send and receive money from different companies from all around the globe.
I have used Payoneer severally to send, receive and move large sums of money to my local bank accounts and I even recently wrote a review on Payoneer so I'd recommend you go check it out if you really want to learn more about Payoneer.
Also, if you have any questions that relate to Payoneer, you can simply ask me in the comments section down below as I will be there and always try to answer all the questions that you guys have to ask and with that said I think I'll give this post a BYE BYE!