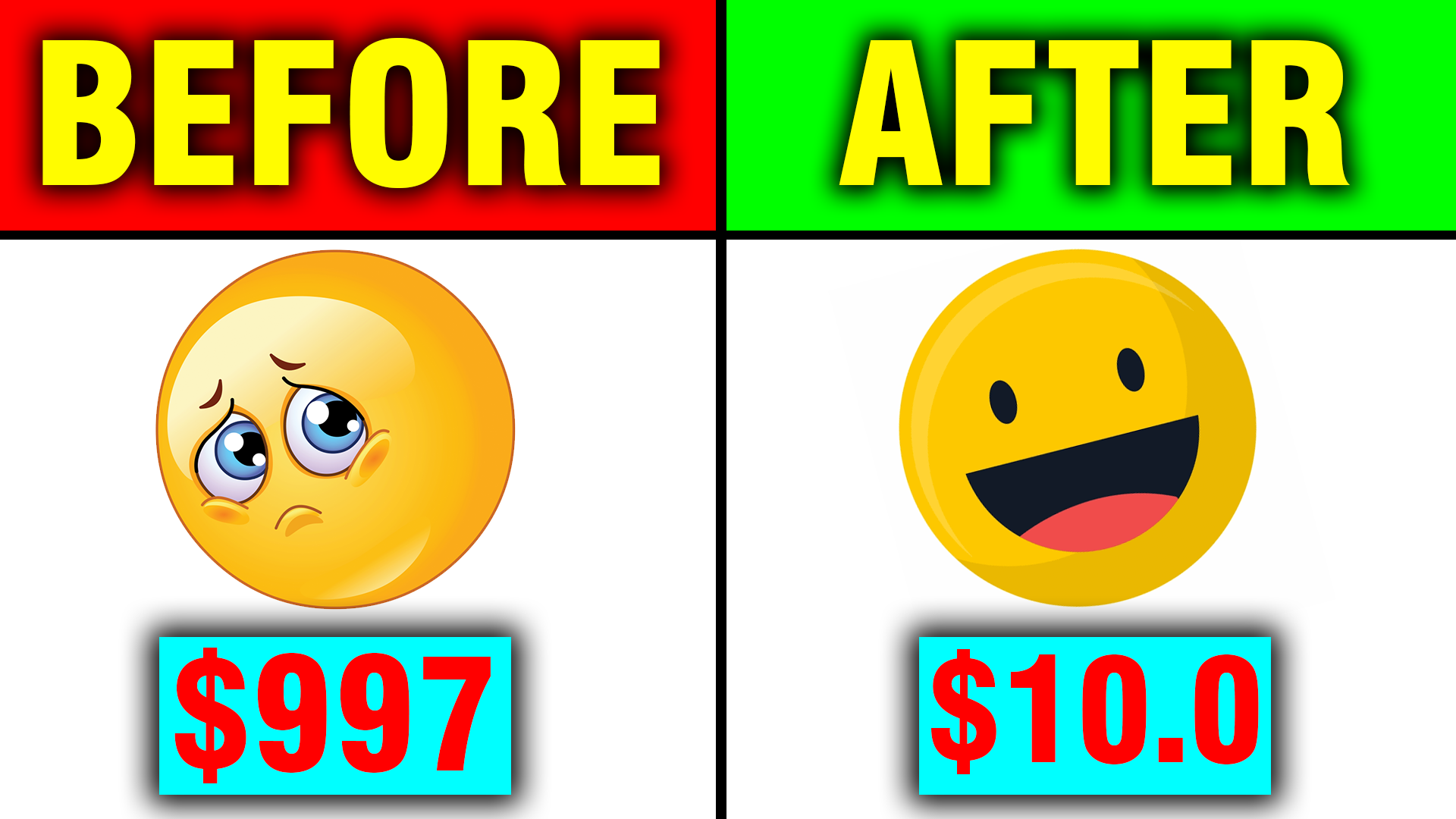 Yeah, you read that right because I'm going to show you the exact trick that I used to get all the costly online courses that I needed when I was starting out online. I am actually sharing this trick because when I started out online I found it really hard to afford all those costly courses back then. With this trick, you could get courses from gurus like Dan Lok, Kevin David, Franklin Hatchett, Tai Lopez, Hayden Bowles, Jordan Mackey and the rest of them.
I will take you through on how to do this In three (3) simple steps. So, let's get started.
Step 1:
You have t have an account on a website known as Fiverr. If you don't already have an account, you can go and create one through this link or you can go here to learn more about Fiverr. If you already have an account with Fiverr, then just move on to step 2 below.
Step 2:
Once you have your Fiverr account. The next thing you should do would be to head over to a seller profile at "Nethustler" by visiting this link: www.fiverr.com/nethustler.
Step 3:
Once youre on Nethustler's profile on Fiverr. You would see a gig that looks like what you get in the image below: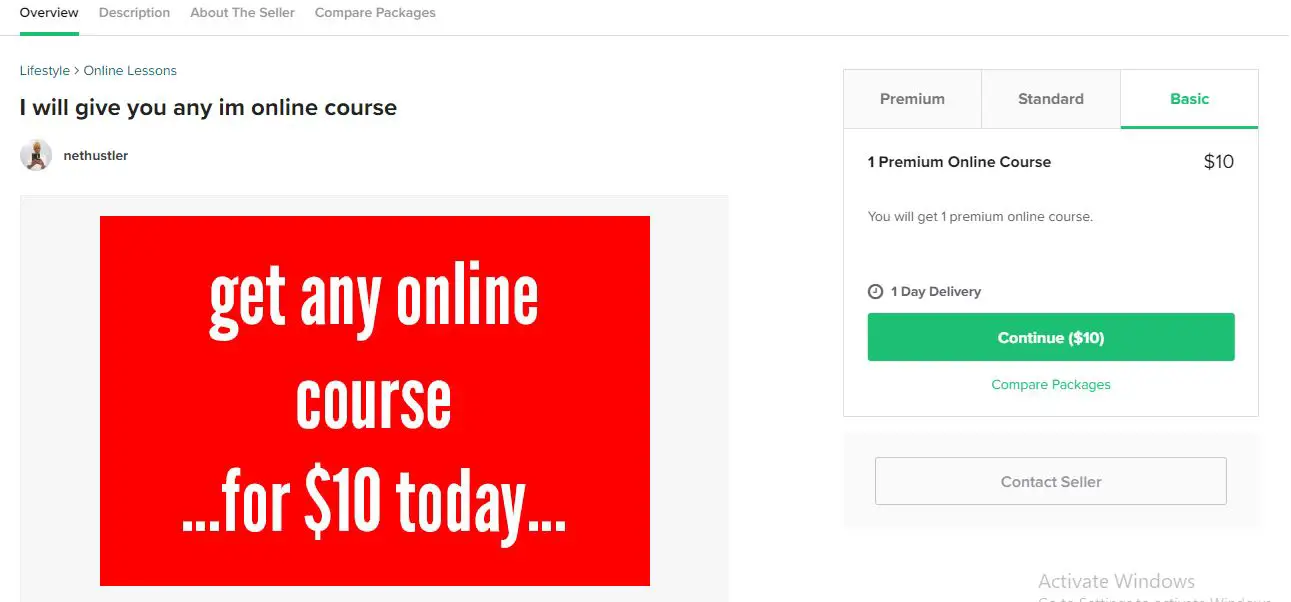 And once you're there, all you would have to do next would be to click on the "contact seller" button and tell "Nethustler" the name of the course that you want. He will reply and after send you an offer so that you'll place your order and have the online course that you have requested sent to you.
f you'll love more internet marketing hacks like this, on a regular basis, I'd strongly recommend you follow my facebook page to get updated on a regular. Please, share this with your friends who might need it. I hope this helps you see success online.